A trip of a life time – Superb yacht and crew.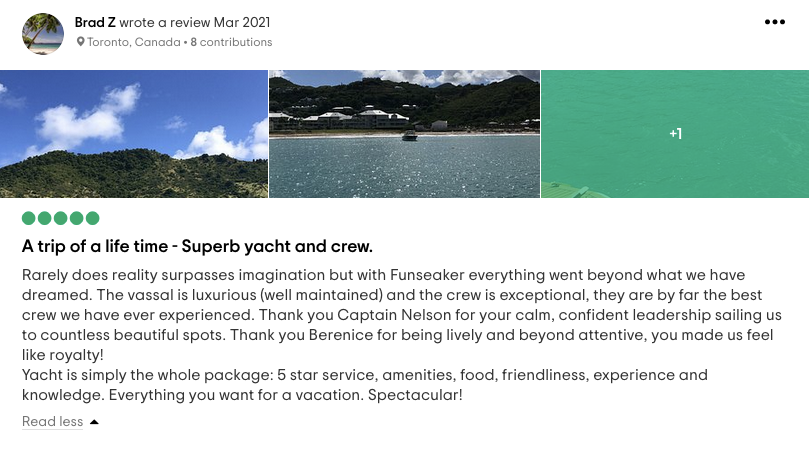 Rarely does reality surpasses imagination but with Funseaker everything went beyond what we have dreamed. The vassal is luxurious (well maintained) and the crew is exceptional, they are by far the best crew we have ever experienced. Thank you Captain Nelson for your calm, confident leadership sailing us to countless beautiful spots. Thank you Berenice for being lively and beyond attentive, you made us feel like royalty!
Yacht is simply the whole package: 5 star service, amenities, food, friendliness, experience and knowledge. Everything you want for a vacation. Spectacular!