You tried everything in SXM, you get tired of the same itinerary? Or simply you have a celebration and you want to have the best day possible in SXM. We always think about boat charter sailing around various spot during the day. Imagine a sunset cruise with all your guests having a blast with champagne and "petits fours", listening to a talented artist or dancing with a DJ party.
This is probably the best experience you'll live in Saint Martin, St Barth or Anguilla.
More info about the live music

We love to say that we have the widest choice of activities available onboard our catamaran and speedboat at the moment.
No matter if you choose a watertoys yacht charter from Saint Martin, Saint Barthélémy or Anguilla, our yacht fleet got all the water toys you need to have your best day ever!
From the very popular and fun SEABOB F5S to the sporty JET SURF GP100, we propose so many activities, including Stand Up Paddle board, Transparent Crystal Kayak (only on VOGUE 51) and much more!
Book your boat charter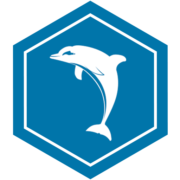 Book your boat charter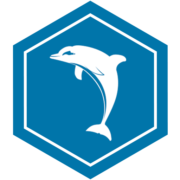 What to do in Saint Barth ?
---
Saint Barthelemy is a top notch destination for water toys yacht charter. From SEABOB to snorkeling onboard our catamaran VOGUE or speedboat STELLAR, you'll be able to try all our toys. The Fourchue Island will give you a nice snorkeling experience, while you'll be able to enjoy some SEABOB session in Saint Jean. Try our crystal kayak to enjoy some nice kayak session around Gouverneur beach or Colombier.
Book your boat charter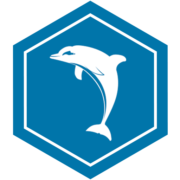 What to do in Saint Martin ?
---
Book your boat charter


Stellar is offering a high-end cruising experience. Its elegant and contemporary design makes it an attractive boat on the water, with solid navigation performance and well-designed interiors, providing a perfect balance of style, comfort, and functionality for luxurious sea getaways. Moreover, it is available for charter with a pack of water toys for additional entertainment at sea.
MORE INFO ABOUT THIS SPEED BOAT
BOOK THIS YACHT FROM $590

VOGUE is a luxurious 51ft power catamaran renowned for its spacious and well-designed exteriors. It offers ample outdoor living areas, including large sunbathing lounges both in the shade and under the sun. The yacht's layout provides perfect spaces for relaxation and entertainment, allowing guests to enjoy the sea breeze and stunning views comfortably. Moreover, it boasts the widest selection of water toys, ensuring an exhilarating and unforgettable cruising experience with endless opportunities for fun and adventure on the water.
MORE INFO ABOUT THIS CATAMARAN
BOOK THIS YACHT FROM $1790

SOFIA, Lagoon 51 FT 2023: Luxury and Sea Adventure. Discover an exceptional catamaran with 4 spacious cabins, impressive performance, a panoramic fly bridge, and water toys for a memorable experience around St Martin, St Barth, and Anguilla.
MORE INFO ABOUT THIS CATAMARAN
BOOK THIS YACHT FROM $1790