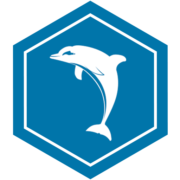 Boat charter destinations ANGUILLA
---
Boat chartering is a great way to explore Anguilla and experience a variety of different turquoise water colors and landscapes.
With so many beautiful beaches and desert islands to choose from, one can find the perfect location for their trip.
For those looking to charter a catamaran or powerboat in Anguilla, there are countless spots offering something unique.
Anguilla is known for its secluded bays like Little Bay and stunning beaches like Meads bay, Rendez-vous Bay or Cap Juluca. While Sint Maarten SXM is renowned for its bustling nightlife and active water sports scene.
No matter where you decide to sail in this region – you will be sure to come back with memories that last a lifetime!
Among all the boat charter destinations, Anguilla is our favorite!
Book your boat charter around Anguilla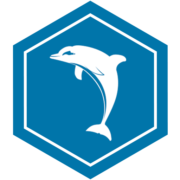 Boat charter destinations SAINT MARTIN
---
Chartering around Saint Martin is a fantastic way to explore this beautiful Caribbean island. Located in the Lesser Antilles of the West Indies, Saint Martin/Sint Maarten is divided into two regions.
The northern part is a constituent country of the Kingdom of the Netherlands and the southern part constitutes a French overseas collectivity.
This dual-nation island offers something for everyone from stunning beaches like Orient Beach, Grand Case, Anse Marcel, Mullet Bay and picturesque scenery to vibrant nightlife and exciting water sports.
No matter what type of adventure you're looking for, chartering around Saint Martin allows you to explore both sides of this diverse locale while enjoying an array of luxurious amenities.
The crystal-clear waters are ideal for snorkeling and swimming at the Creole Rock, offering up an opportunity to view exotic marine life like sea turtles, manta rays, barracuda, jellyfish, and more.
If you prefer to stay on land, explore the endless white sand beache or take a leisurely stroll through quaint villages full of colorful houses and shops.
Those seeking an adrenaline rush can embark on exciting boat rides with great watersports along its spectacular coastlines.
In addition to all its natural beauty and thrilling activities, Saint Martin is also known for its rich history that dates back centuries ago when it was colonized by different European countries.
Pay homage by visiting historic sites such as Fort Amsterdam at Philipsburg or learning about traditional cultures at one of its many museums.
Chartering around Saint Martin provides visitors with an unforgettable experience that combines all these elements great food, breathtaking views and diverse cultural attractions creating memories they will cherish forever.
Book your boat charter around St Martin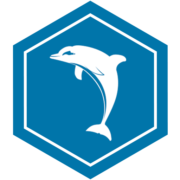 Boat charter destinations ST BARTH
---
Chartering around Saint Barthelemy is a truly unique experience. This luxurious French overseas collectivity, located in the Caribbean Sea, is renowned for its stunning white-sand beaches, crystal clear waters and vibrant nightlife.
From shopping or dining at world-class restaurants to taking in the beautiful views from atop one of its many hills, there's something for everyone.
The island itself has an interesting mix of colonial and Caribbean influences, making it a culturally diverse destination to explore. Its capital, Gustavia, is home to numerous historical sites such as Fort Gustav and Old Town Square.
Take a stroll through its winding streets and discover quaint boutiques, hidden courtyards and colorful galleries.
There are also plenty of world wide famous trendy beach restaurants like NIKKI BEACH in St Jean for an unforgettable vacation!
In addition to these attractions, there are numerous of desert beach like Gouverneur or Colombier which are beautiful and so peaceful.
What's more, during certain seasons you can meander between some of the smaller islands without having to worry about tides or winds due to their shallow waters and relatively windless environment.
Moreover, luxury villas can be found scattered throughout the shoreline; perfect accommodation if you're looking for something secluded yet modernized with all the necessary amenities required for a comfortable stay.
And if you need help deciding how best to spend your days while on board then why not hire a private guide who will be able to provide insider tips on where to eat and what attractions not to miss!
With so much on offer chartering around Saint Barthelemy is indeed worth considering when planning your next holiday destination.
Whether you're interested in sightseeing or simply enjoying an intimate beachside escape this idyllic island will certainly provide all sorts of lasting memories!
Among all the boat charter destinations, St Barth is the most luxury destination!
Book your boat charter around St Barth
OUR BOAT FLEET
---
Available for charter from ST MARTIN ANGUILLA & ST BARTH