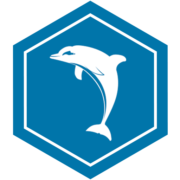 Choose FUNSEAKER and embark in our leopard-51 catamaran Vogue to discover Baie Longue Saint Martin. As its name says, this is the longest beach of the island of Saint-Martin. Located in Terres Basses, just before the border with the Dutch side, this 2km heavenly beach is the definition of a tropical paradise and one of the most splendid beaches of Saint-Martin. It stretches from Pointe du Canonnier on the right to the famous and luxurious 5 stars resort Belmond la Samanna on the left.
ONLINE QUOTE & BOOKING
Watch some quick videos taken during the charters
---
Discover more videos on our youtube channel!
Go to our youtube page!
The crystal-clear waters are exceptional there, with a dazzling turquoise world all around you. Long Bay is definitely one of the best spots during your day charter ! Have a break there and enjoy the best from the Carribean. Baie Longue Saint Martin is perfect to anchor and have lunch on board. Sheltered from the wind with its huge cliffs, the weather is perfect for it.  Relax and reconnect with simples pleasures with your friends and family during the stop. 
ONLINE QUOTE & BOOKING
Swimming in the warm Caribbean Sea is bliss ; Enjoy our watertoys in music, sip a rum punch while tanning on our large sun beds, enjoy the view on all the expensive villas that characterize the area.
Usually not one of the quiet beache on the island, Baie Longue is great for surfers and also a good place for snorkelling. Although if there is not much coral, the visibility is really good there.
LIST OF WATERSPORTS
A great moment to be in Long Bay (Baie longue Saint Martin) is also the golden hour. If you are a sunset lover, enjoy this pure moment of magical ; the experience is breathtaking.
To finish the day, spend an intimate time on the beach woth your relatives. Long Bay is never crowded and guarantees you peace and tranquility.
ONLINE QUOTE & BOOKING
OUR BOAT FLEET
---
Available for charter from ST MARTIN ANGUILLA & ST BARTH
---
I'm a French teacher, writer and travel lover, I love to share my true feelings through my words, art, pictures and paintings.
Author posts