DESERT ISLAND
No restaurant only nature
SNORKELING
Sea turtles nesting place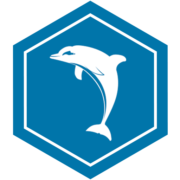 Tintamarre Island
is an enchanted place of pristine beauty and unique biodiversity, situated in the Caribbean Sea.
It is a natural sanctuary, home to an abundance of exotic wildlife, lush tropical vegetation and vast sandy beaches.
This untouched paradise on earth has a long and fascinating history, filled with stories of pirates, colonial adventures, and other remarkable events.
Tintamarre Island is a desert island that has become renowned for its incredible beauty and diverse eco-systems, making it a perfect destination for anyone looking to experience nature in all its raw magnificence.
From the abundant coral reefs to the serene lagoons and from the rugged cliffs to the gorgeous sunsets, the sights and sounds of Tintamarre Island will captivate your senses and fill you with awe.
Whether you are looking for adventure, relaxation or simply want to explore something new, there is no better place than Tintamarre Island.
ONLINE QUOTE & BOOKING
St Martin Natural Reserve
---
Nowadays, the deserted beach brings you the feeling to be in Robinson Crusoe's shoes. White Bay is the easiest beach to reach. Depending the season, Tintamarre is the house of  sea turtle nest.
Reach the beach either by swim, the dinghy or by the stand up paddle included in your luxury charter.  You can also swim in the crystal clear water, explore the seabed, or hike in the surroundigs to discover the ruins and the red cliffs.
ONLINE QUOTE & BOOKING
Tintamarre Island, a paradise on earth
Charter to Tintamarre Island is always a bliss. Located on the north east of Saint Martin, this completely uninhabited and tiny land promises to make you a large impression. Sometimes called « the flat island » by the locals, Tintamarre's biggest attraction is its rich marine wildlife, especially in the early morning. Our team will provide you all the equipment to enjoy the best snorkeling experience possible. 
ONLINE QUOTE & BOOKING
History of Tintamarre is unique and unusual : about a century ago, around 150 people used to live on the island. A Dutchman named Sir Johannes Van Romondt was one of them and he contributed to the development of Tintamarre, by the cotton cultivation, sheep, and production of butter and cheese. Then he sold the island to a previous mayor of St. Martin, Louis Constant Fleming, who annexed the islet. During that time, an air company was based on the island, with a traffic based on local destinations. But the airport closed in 1952 after several accidents.
The island's history of piracy, colonialism, and rum distilleries provide visitors with a unique insight into the true essence of Caribbean culture.
With its serene atmosphere and wealth of cultural attractions, Tintamarre Island is an ideal escape for anyone looking to enjoy the beauty of the Caribbean Sea in all its glory.
ONLINE QUOTE & BOOKING
Tintamarre, a desert island
---
Tintamarre Island is an unparalleled paradise for those looking for a peaceful and memorable getaway.
Its stunning beaches and crystal-clear waters make it the perfect destination to experience tropical beauty in its purest form.
You won't find any umbrella or restaurant on the island but trust our caterer to provide you and your family/friends the finest local food. We can also recommend our fish or meat grilling, with the spectacular view of the white sand beach as a background.
There is so much to discover and see ! And the best way for that is definitely onboard our Leopard 51 catamaran, « Vogue » or speedboat Stellar with tropical island music to keep you rockin!
ONLINE QUOTE & BOOKING
Video arrival in Tintamarre



Stellar is offering a high-end cruising experience. Its elegant and contemporary design makes it an attractive boat on the water, with solid navigation performance and well-designed interiors, providing a perfect balance of style, comfort, and functionality for luxurious sea getaways. Moreover, it is available for charter with a pack of water toys for additional entertainment at sea.
MORE INFO ABOUT THIS SPEED BOAT
BOOK THIS YACHT FROM $590
VOGUE is a luxurious 51ft power catamaran renowned for its spacious and well-designed exteriors. It offers ample outdoor living areas, including large sunbathing lounges both in the shade and under the sun. The yacht's layout provides perfect spaces for relaxation and entertainment, allowing guests to enjoy the sea breeze and stunning views comfortably. Moreover, it boasts the widest selection of water toys, ensuring an exhilarating and unforgettable cruising experience with endless opportunities for fun and adventure on the water.
MORE INFO ABOUT THIS CATAMARAN
BOOK THIS YACHT FROM $1790