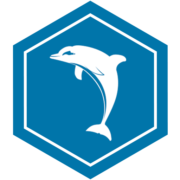 Pinel Island
Situated off the coast of St. Martin, is a stunningly beautiful natural paradise. Located in the Natural Reserve of St. Maarten, Pinel Island is an uninhabited island that has been designated as a wildlife sanctuary and protected area.
This small island is home to stunning white sand beaches, crystal clear waters and abundant wildlife including sea turtles, iguanas, birds and more.
It's an ideal spot for swimming, snorkeling and sunbathing or simply enjoying some peace and quiet away from the hustle and bustle of everyday life.
There are two main trails on the island – one along the beachfront and one through dry tropical forest offering spectacular views and a chance to spot local wildlife.
With its pristine natural beauty, fascinating history and diverse range of flora and fauna, Pinel Island truly is a hidden gem.
Book a yacht charter to Pinel Island
In the heart of the Natural Reserve
---
If you choose a boat charter to Pinel Island, you'll be amazed by the vision of Pinel Island from the sea. Reach this paradise of crystal clear waters, palms and white sand tiny beach on board of our catamaran Vogue or our speed boat STELLAR. Jump into the water and go directly on this small slice of paradise by paddle board or with our transparent kayaks. You can notice the turtles swim below your watertoy during the trip.
ONLINE QUOTE & BOOKING
On the land of Pinel Island
---
On the ground, enjoy your day by sipping a local cocktail feet in the water, or enjoy a delicious grilled lobster and French-Caribbean fresh food in one of the most famous restaurants of Saint-Martin, the Karibuni or the Yellow beach, established for more than 30 years in Pinel.
ONLINE QUOTE & BOOKING
Pinel Island from your yacht
---
On your boat charter to Pinel Island, you can also stay on our luxury yacht and enjoy the amazing landscapes from our giant floating carpet or take amazing and funny pictures with our giant floats for all, with Pinel on background.
Pinel Island is also a magnificent spot for snorkeling enthusiasts. You will see a huge diversity of species, like turtles, conch snails, and tons of multicolored fishes.
ONLINE QUOTE & BOOKING
Pinel Island, the perfect islet experience
---
Back on the island, feel free to follow the hiking trail to the top and enjoy the breathtaking views from there. Do not forget the shoes during your walk ! On the other side of the island, you can see the wild beaches, and another face of this small caribbean gem. On this side, the Atlantic Ocean shows off its full power and energy.
And to finish properly your day excursion to Pinel Island, what else than a marvellous sunset on board with the music of your choice and a rum punch for everyone ? All your requests can be satisfied if you want to personnalize the most possible your experience with FUNSEAKER.
You won't forget for sure this caribbean experience !
ONLINE QUOTE & BOOKING
A boat charter to Pinel Island is an incredible experience that should not be missed. Taking a trip on a boat out to the island gives adventurers the chance to take in the breathtaking views and explore the tranquil paradise of St. Martin's beautiful nature.
This unforgettable experience is perfect for those looking for a stress-free vacation getaway or even just a day trip with friends or family.
The relaxing atmosphere, gorgeous scenery, and abundance of activities make it ideal for all types of travelers.
From snorkeling and swimming in crystal clear waters to savoring delicious seafood dishes, there are so many reasons why going on a boat charter to Pinel Island should be at the top of everyone's travel list.
So don't wait any longer – book your boat charter today and start making memories that will last a lifetime.
ONLINE QUOTE & BOOKING


Stellar is offering a high-end cruising experience. Its elegant and contemporary design makes it an attractive boat on the water, with solid navigation performance and well-designed interiors, providing a perfect balance of style, comfort, and functionality for luxurious sea getaways. Moreover, it is available for charter with a pack of water toys for additional entertainment at sea.
MORE INFO ABOUT THIS SPEED BOAT
BOOK THIS YACHT FROM $590
VOGUE is a luxurious 51ft power catamaran renowned for its spacious and well-designed exteriors. It offers ample outdoor living areas, including large sunbathing lounges both in the shade and under the sun. The yacht's layout provides perfect spaces for relaxation and entertainment, allowing guests to enjoy the sea breeze and stunning views comfortably. Moreover, it boasts the widest selection of water toys, ensuring an exhilarating and unforgettable cruising experience with endless opportunities for fun and adventure on the water.
MORE INFO ABOUT THIS CATAMARAN
BOOK THIS YACHT FROM $1790