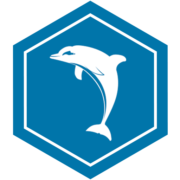 The most exciting watersports for the kids
---
Tubing is a recreational activity that involves floating in an inner tube down a body of water, such as a sea or lake. It is often done with friends and can be enjoyed by all ages.
It's a great way to relax and experience the natural beauty of the surrounding environment while cooling off in the refreshing water.
Additionally, it can provide long lasting of fun as riders are able to take breaks, go fast or slow, and even make stops at designated areas along their catamaran charter in St Martin or Anguilla.
To tube safely, riders should always wear life jackets and never travel alone; it's best to go with a group of people who have experience navigating the waters.
Lastly, special equipment like tie-down straps can be used to help secure items on the tube as riders enjoy their tubing adventure.
Book your cataramaran charter


Stellar is offering a high-end cruising experience. Its elegant and contemporary design makes it an attractive boat on the water, with solid navigation performance and well-designed interiors, providing a perfect balance of style, comfort, and functionality for luxurious sea getaways. Moreover, it is available for charter with a pack of water toys for additional entertainment at sea.
MORE INFO ABOUT THIS SPEED BOAT
BOOK THIS YACHT FROM $590
VOGUE is a luxurious 51ft power catamaran renowned for its spacious and well-designed exteriors. It offers ample outdoor living areas, including large sunbathing lounges both in the shade and under the sun. The yacht's layout provides perfect spaces for relaxation and entertainment, allowing guests to enjoy the sea breeze and stunning views comfortably. Moreover, it boasts the widest selection of water toys, ensuring an exhilarating and unforgettable cruising experience with endless opportunities for fun and adventure on the water.
MORE INFO ABOUT THIS CATAMARAN
BOOK THIS YACHT FROM $1790
---
I'm a French teacher, writer and travel lover, I love to share my true feelings through my words, art, pictures and paintings.
Author posts