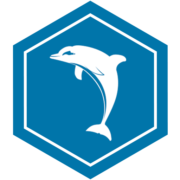 Kneeboarding is a thrilling watersport in which the rider uses a board and two skis to navigate across the surface of the water.
This high-energy activity requires excellent balance, coordination, and strength as the rider navigates over swells, wakes, and other obstacles.
A kneepad and straps are used to attach the feet to the board for additional stability. Kneeboarding also incorporates flips, spins, and other tricks as part of an exciting display of skill.
Kneeboard is a very recreational activity available on our catamaran charter only.
Professionals can reach speeds up to 50 mph while performing jumps over 10 feet high!
Kneeboarding is often considered an accessible sport that can be enjoyed by beginners all the way up to advanced riders due its forgiving nature, making it one of the most popular activities on lake shores around the world.
Book a catamaran charter


Stellar is offering a high-end cruising experience. Its elegant and contemporary design makes it an attractive boat on the water, with solid navigation performance and well-designed interiors, providing a perfect balance of style, comfort, and functionality for luxurious sea getaways. Moreover, it is available for charter with a pack of water toys for additional entertainment at sea.
MORE INFO ABOUT THIS SPEED BOAT
BOOK THIS YACHT FROM $590

VOGUE is a luxurious 51ft power catamaran renowned for its spacious and well-designed exteriors. It offers ample outdoor living areas, including large sunbathing lounges both in the shade and under the sun. The yacht's layout provides perfect spaces for relaxation and entertainment, allowing guests to enjoy the sea breeze and stunning views comfortably. Moreover, it boasts the widest selection of water toys, ensuring an exhilarating and unforgettable cruising experience with endless opportunities for fun and adventure on the water.
MORE INFO ABOUT THIS CATAMARAN
BOOK THIS YACHT FROM $1790

SOFIA, Lagoon 51 FT 2023: Luxury and Sea Adventure. Discover an exceptional catamaran with 4 spacious cabins, impressive performance, a panoramic fly bridge, and water toys for a memorable experience around St Martin, St Barth, and Anguilla.
MORE INFO ABOUT THIS CATAMARAN
BOOK THIS YACHT FROM $1790