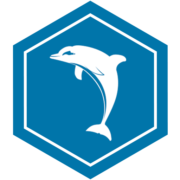 St Martin private yacht charter
---
St Martin private yacht charter by Funseaker
Tailor made boat boat charter since 2012
---
Most our crew have a great experience in the mega yachts industry. Our goal is to bring you the same quality of service, customization and level of fun on smaller yachts. No matter is you come with your friend, family, at any ages we know how to make your day a lifetime memory.
Book your day !
Couple relaxing for their honeymoon
Activities during your charter
---
From the basic snorkeling, stand up paddle and floating devices to the seabob, jetsurf, tubing and more, Funseaker provide the greatest choice of watertoys and activities available on a boat for charter. Need some more? Hire one of our therapist and get a special healthy relaxing day between yoga, massage and more!
List all the activities
During your Saint Martin yacht charter, you will have the choice between staying on the boat and ordering food from our chef Guillaume or going to one of our favorite beach restaurant like in Anse Marcel, Grand Case or Pinel Island.
Read our catering menu
Saint Martin has a wide protected area called Natural Reserve*. During your snorkeling experience, you will discover dozen species of colorful fishes, all size and shape. The best time to see the spectacular show under the water is early in the morning or during the sunset when the fishes are out from their hiding place to get some food.
* Funseaker is partner of the Natural Reserve and follow all the rules to preserve the corals, tropical fishes, birds. We also share with our guests the right behavior to keep inside this protected area.
List all the activities
Do you have an event to celebrate?
During your St Martin private yacht charter can create a next level experience by adding some magical to your day. Disguise, decoration, private chef, DJ, live music? Have you ever felt the joy of dancing with your friend or family with an artist all for you?
Funseaker will create for you and your family a lifetime memory.
More about events onboard
The golden hours in Saint Martin are just gorgeous and so romantic, it's up to you!
With a great music and some cocktails, no doubt you'll reach the bliss and the perfect instagram pictures!
More about this yacht


Stellar is offering a high-end cruising experience. Its elegant and contemporary design makes it an attractive boat on the water, with solid navigation performance and well-designed interiors, providing a perfect balance of style, comfort, and functionality for luxurious sea getaways. Moreover, it is available for charter with a pack of water toys for additional entertainment at sea.
MORE INFO ABOUT THIS SPEED BOAT
BOOK THIS YACHT FROM $590

VOGUE is a luxurious 51ft power catamaran renowned for its spacious and well-designed exteriors. It offers ample outdoor living areas, including large sunbathing lounges both in the shade and under the sun. The yacht's layout provides perfect spaces for relaxation and entertainment, allowing guests to enjoy the sea breeze and stunning views comfortably. Moreover, it boasts the widest selection of water toys, ensuring an exhilarating and unforgettable cruising experience with endless opportunities for fun and adventure on the water.
MORE INFO ABOUT THIS CATAMARAN
BOOK THIS YACHT FROM $1790

SOFIA, Lagoon 51 FT 2023: Luxury and Sea Adventure. Discover an exceptional catamaran with 4 spacious cabins, impressive performance, a panoramic fly bridge, and water toys for a memorable experience around St Martin, St Barth, and Anguilla.
MORE INFO ABOUT THIS CATAMARAN
BOOK THIS YACHT FROM $1790