SNORKELING
---
ST MARTIN | ANGUILLA | ST BARTH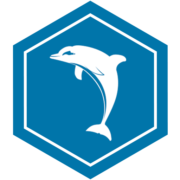 Observe the beauty of the tropical reef
---
Snorkeling is a popular recreational underwater activity that involves swimming on or near the surface of the water while wearing a diving mask and breathing tube.
This activity can be done at some of the world's most breathtaking oceanic locations, where one can observe exotic wildlife, vibrant corals and myriad colorful fish.
Snorkelers who choose to explore coral reefs will have opportunities to witness a wide variety of species, including sea turtles, sharks, parrotfish, sea horses, manta rays and barracudas.
For those seeking thrill rides, tropical waters are also known for their dynamic tidal currents which provide snorkelers with an exciting ride.
With the right equipment such as fins and masks, snorkelers can plunge into depths of up to 60 feet below the surface and witness some of nature's most wondrous spectacles.
BOOK YOUR BOAT CHARTER
Snorkeling with tropical fishes
---
Boat charter Anguilla, St Martin, St Bart
The crystal-clear waters provide excellent visibility beneath the surface, allowing snorkelers to get up close and personal with Caribbean marine life.
When planning a snorkeling trip, it is best to visit between 9am and 11am when the sun is high in the sky and the sea is calm. This makes for optimal viewing conditions as well as increased safety for swimmers.
Charter a boat from St Martin, St Bart and Anguilla and get amazed by the wide variety of tropical fish. For all ages and all levels, snorkeling with tropical fish is accessible. On your next boat charter with Funseaker, just grab your snorkeling gears and jump into a real natural aquarium. Among the numerous type of colorful tropical fish, you will find sea turtles, manta ray, barracudas, red snapper, butterfly fish, parrot fish and many more! 
ONLINE QUOTE & BOOKING
Snorkeling gears and more
---
During your boat charter with Funseaker, the snorkeling is a must do!
We provide all the snorkeling gears, snorkel, mask, fins. You feel more comfortable, just grab a noodle, a floating belt or a pool saddle and enjoy your time to watch the fish without effort. For more exciting experience, you can choose the transparent kayak for up to 2 guests (only on VOGUE Catamaran) and have a view of the fishes without getting wet! For those who would like to keep a souvenir, just rent our GO PRO for amazing videos under the water.
ONLINE QUOTE & BOOKING


Stellar is offering a high-end cruising experience. Its elegant and contemporary design makes it an attractive boat on the water, with solid navigation performance and well-designed interiors, providing a perfect balance of style, comfort, and functionality for luxurious sea getaways. Moreover, it is available for charter with a pack of water toys for additional entertainment at sea.
MORE INFO ABOUT THIS SPEED BOAT
BOOK THIS YACHT FROM $590

VOGUE is a luxurious 51ft power catamaran renowned for its spacious and well-designed exteriors. It offers ample outdoor living areas, including large sunbathing lounges both in the shade and under the sun. The yacht's layout provides perfect spaces for relaxation and entertainment, allowing guests to enjoy the sea breeze and stunning views comfortably. Moreover, it boasts the widest selection of water toys, ensuring an exhilarating and unforgettable cruising experience with endless opportunities for fun and adventure on the water.
MORE INFO ABOUT THIS CATAMARAN
BOOK THIS YACHT FROM $1790

SOFIA, Lagoon 51 FT 2023: Luxury and Sea Adventure. Discover an exceptional catamaran with 4 spacious cabins, impressive performance, a panoramic fly bridge, and water toys for a memorable experience around St Martin, St Barth, and Anguilla.
MORE INFO ABOUT THIS CATAMARAN
BOOK THIS YACHT FROM $1790